Background
The Perseus community draws its roots from mythology of all kinds. In Episode 5 - The Oath Seems to be Beyond the Stars?, the Perseus Community is likely to be abandoned from on thanks to Izayoi Sakamaki.
History
Perseus' leader is Louis Perseus. In Episode 4 - It Seems Some Pervert is After Black Rabbit?, Shiroyasha clarifies that this community was a proper community who has a long history. They once hosted a legendary highbrow Gift Game, known to all inhabitants of the Miniature Garden.
Location
Headquarters located in the 5 digit gate number #26745 (in Volume 1)
Appearance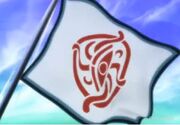 Achievements/Goal
Trivia
Community content is available under
CC-BY-SA
unless otherwise noted.